West Virginia Ghost Stories, Legends, and Haunts
Find your adventure exploring the ghost stories and legends found among the mountains and hidden in the hollows.
---

Is Eaton Tunnel #21 Haunted?
Some people think it is. This newer tunnel, circa 1963, is along the West Virginia Rail-Trail. It is nearly parallel to the original tunnel called The Lost Tunnel (1853-1963) that began its existence when one-hundred and three miles of railway were chartered in 1851 by the Northwestern Virginia Railroad from the B & O in Grafton to Parkersburg. The Lost Tunnel was completed in 1857 and was used until a cave-in during construction of raising the roof in 1963 forced the railroad to build a newer, safer tunnel nearby.
The Lost Tunnel is no stranger to cave-ins and railway deaths. I can account for more than 18 deaths at the tunnel. But it is the newer Eaton Tunnel that seems to have gobbled up the ghosts of the past from its predecessor . . . read more here.
Stranger things have happened. . .
But probably not more than it happens in the West Virginia State Penitentiary in Moundsville to visitors who take the tour and rub elbows with its ghostly past.  The jail operated from 1876 to 1995. It was originally built for 480 prisoners, but in the early 1930s, 2400 men were housed in the prison. The cells the men lived in were small. There were two bunks, one on top of the other, and a toilet. In later years, there were three to a cell and one inmate would sleep on a mattress on the floor. It was cold in the winter and sweltering in the summer. 
People died here. From 1899 to 1959, there were 94 men executed at the prison, 85 of these would be hanged. Between, there were riots and murders (at least 36) and epidemics. So it has a few ghosts including one called the Shadow Man. I got a picture of him while on a tour. You might be able to see him too if you've got the guts to visit the prison . . .
West Virginia Penitentiary in Moundsville
818 Jefferson Avenue
Moundsville, WV 26041
39.916785, -80.742687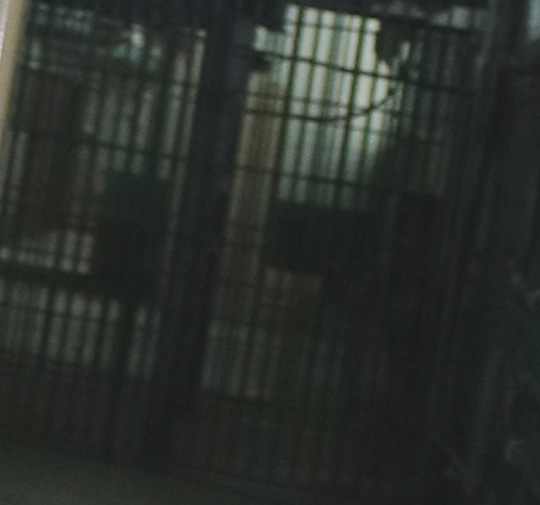 ---